Our History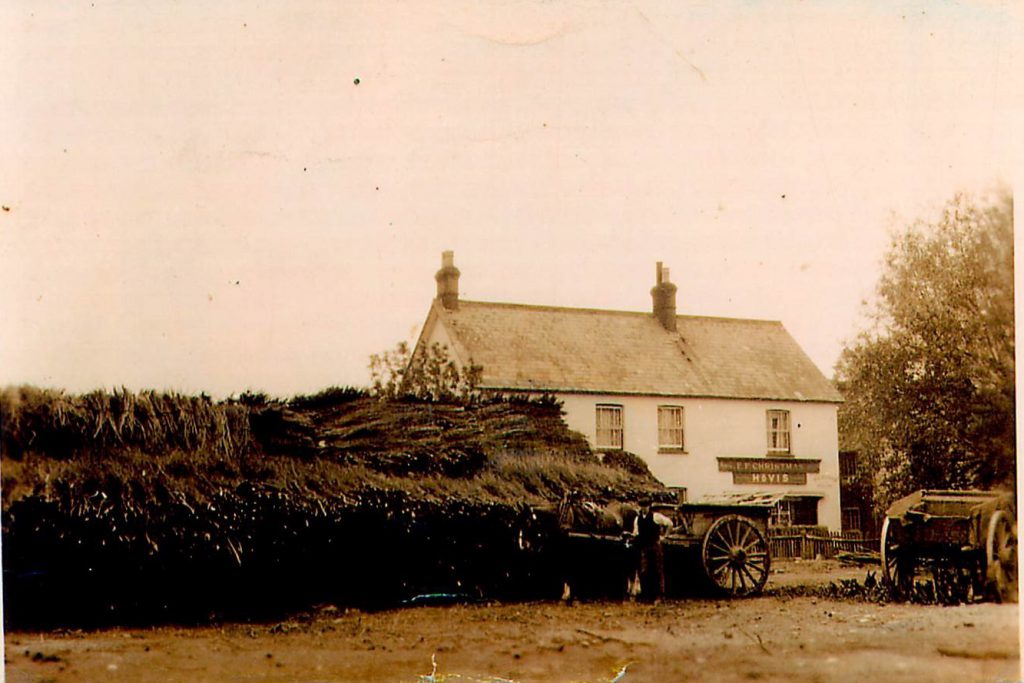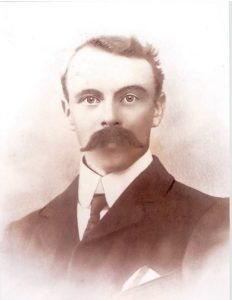 Founded by James Christmas in 1860, the business started as a bakers, butchers and grocers. In 1907, his son Ernest Frank (pictured) took over and proudly displayed his name above the door. Ernest Frank, had twin sons James and Sid.  At 14, James left school to work as an apprentice baker for the Co-op, before returning to the family business to work with his father.
When Ernest Frank passed away in 1956, his sons James, (pictured) and Sid worked together to run the business until James bought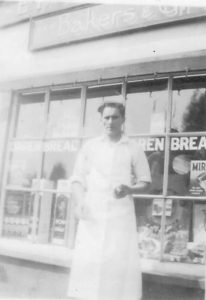 out his brother 3 years later.  With his wife Bertha (pictured), James continued to run the family business, and when their sons, Anthony and Ray left school to attend Kingston College and gain their baking industry qualification, they too joined the family business J.A Christmas & Sons.
Their go-ahead attitude meant the family bakery began to grow. Instead of door-to-door deliveries, the company went into wholesale supplying businesses with freshly baked bread and cakes in Guildford, Aldershot, Woking, Camberley, Clandon. They also opened more bakery shops in Aldershot, Guildford and Chobham.  To keep up with demand, the bake house had to modernise and in 1976, the original building was extended to make way for the bakery that stands today.
In 1990, James sadly passed away leaving the business to his sons Anthony and Ray. They decided to focus on wholesale and keep retail to just the original shop in Worplesdon. It was here they launched their successful breakfast and lunch food-to-go range alongside their traditional artisan bakery lines to target a new generation of customers. However, when the bakers shop in Ray's village of Ash Vale closed down, they couldn't resist but to open another shop.  It was the early 90's, UK high streets were suffering under economic pressures and supermarkets were dominating the grocery market with their offer of low price, convenience shopping, however the Christmas Bakery in Ash, was a real success and although took some time out after its lease expired, it continues today in its new location at 147 Ash Hill Road.
Tony and Ray worked together for almost 50 years, before Tony retired in December 2012. Ray continued baking full-time until December 2015, and today, although retired he plays a huge part in the business mentoring the fifth generation, Helen, Kevin and Daren.
Today, our heritage of craft baking remains at the core of what we do so we can provide our customers with an extensive range of freshly baked breads, cakes and pastries. The Christmas Bakery continues to deliver a dedicated wholesale fresh bakery service, as well as traditional bakery shops in the Surrey villages of Ash and Worplesdon, and more recently a catering service, offering a variety of freshly prepared cold buffet and sandwich platters.
For a taste of traditional baking with a modern twist, visit the original Christmas Bakery in Worplesdon today and taste your way through our delicious, freshly baked bread and cakes, we guarantee to have a treat to suit every taste!
Below is a picture taken of the bakery and bakers shop in Worplesdon Circ. 1920, and next to it a picture of how it looks today, nearly 100 years on!